Your destination, your way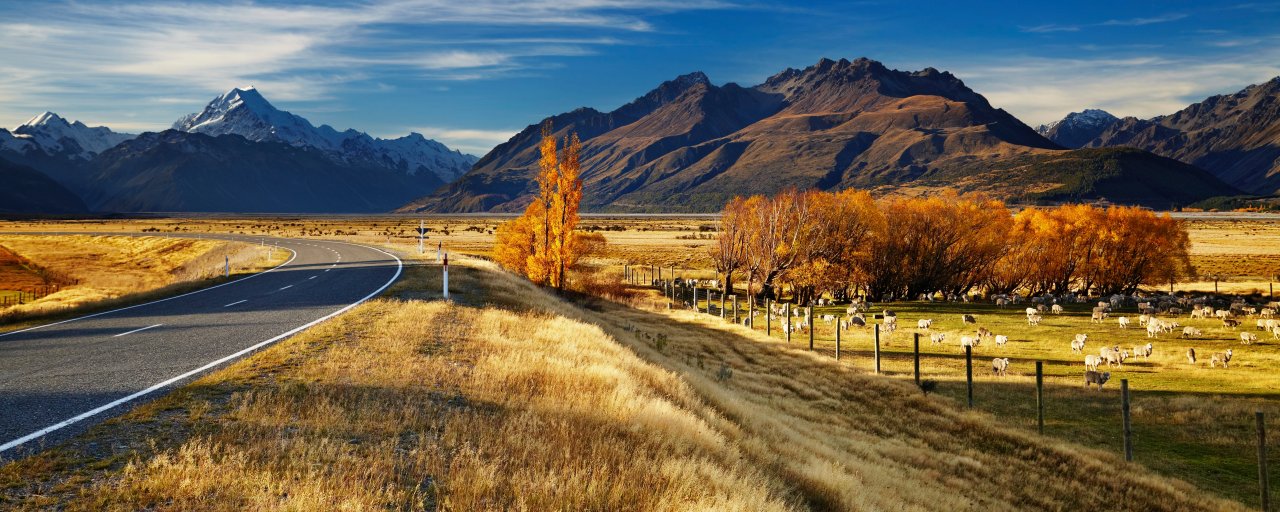 The main reason to experience New Zealand is nature at her best offering breath-taking landscapes of stunning and diverse natural beauty which include majestic and dramatic fjords, spectacular glaciers, rugged mountains, vast plains and farmland, long coastlines, wonderful sandy beaches and active geothermal regions plus so much more. The country also has history, culture and, wine lands producing excellent wines.
Self-Drive Ground Package (Valid From 1/10/2023 Until 30/4/2024)
HIGHLIGHTS
New Zealand is a country made up of two major islands, the North and South Islands, separated by the Cook Strait which is 22 kilometres/14 miles in width at its narrowest point. They contrast in not only terrain and physical features but also in character and attractions.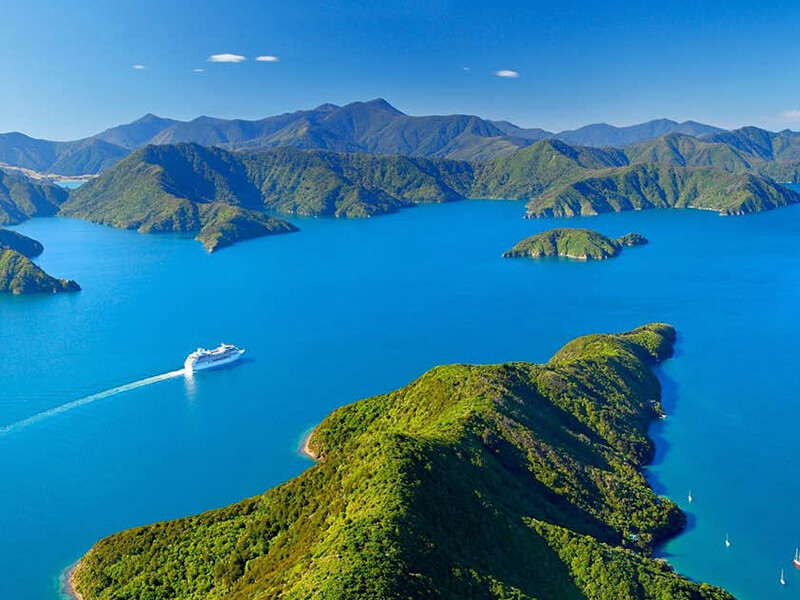 The South Island has spectacular scenery consisting of sweeping plains, snow-covered mountains and rugged coasts and abounds in natural breath-taking landscapes all to be experienced on New Zealand tours. The Southern Alps mountain chain which runs through the centre divides the South Island. It is also the location of New Zealand's highest peak, Mount Cook at 3750 metres/12,315 feet and clearly visible from a long distance away.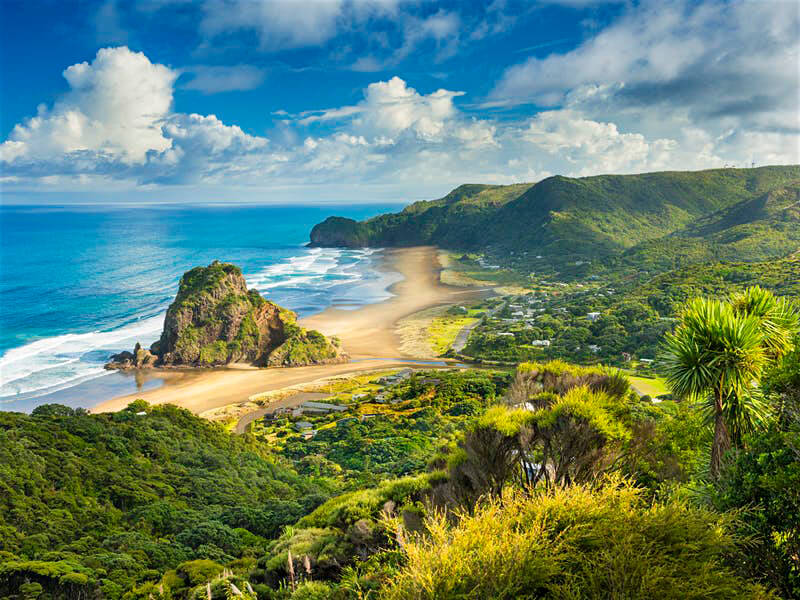 The North Island of New Zealand is known for its volcanic activity, national parks and cosmopolitan cities. Home to about three-quarters of New Zealand's population, it has the country's largest city, Auckland. Surrounded by bays and islands, it's known as the "the City of Sails." At its southern tips is harbourside capital Wellington, home to the national museum, Te Papa.
TERMS & CONDITIONS
Prices quoted are based on New Zealand Dollar (NZD); payment in Ringgit Malaysia subject to prevailing currency exchange rate upon booking.
Prices quoted are based on minimum of 1 adult travelling and per person basis.
A non-refundable deposit of RM800 per person is required upon booking request. Full payment is required once booking is confirmed.
Cancellation: Non-refundable
Prices are subject to change without prior notice and subject to availability at time of reservation.
We reserved the right to alter, amend, delete or add to the conditions or withdraw the package at any time without prior notice.
Sunway Travel Group terms and conditions apply.