Port Dickson is probably the most popular travel destination to visit in Negeri Sembilan. Other than Port Dickson, there are so many more attractions to explore and experience in Negeri Sembilan!
Negeri Sembilan lies on the western coast of Peninsular Malaysia, bordering Selangor on the north, Pahang in the east, and Johor to the south. Why is it called 'Negeri Sembilan'? Its name is believed to originate from the nine ('sembilan') villages ('nagari') that was originally settled by the Minangkabau. 
Seremban, as the capital of Negeri Sembilan, embodies the essence of unique Minangkabau culture, influence and architecture. It is also popular for its fresh seafood. Well, let's start exploring the top 5 must-visit attractions in Negeri Sembilan right now!
#1 Gunung Angsi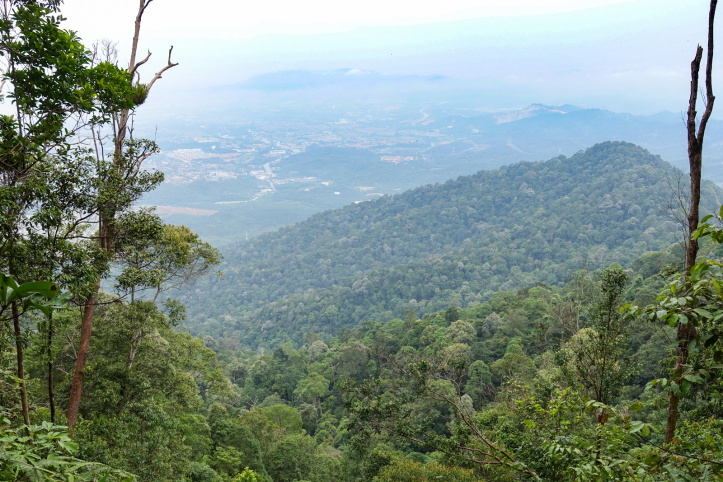 Image from hikingtheworld.blog
Conquer the highest peak in all of Negeri Sembilan by hiking up to the majestic Gunung Angsi! Nestled within Hulu Bendol Forest, Gunung Angsi stands over 800m tall, offering a magnificent bird's eye view of the lush Seremban tropical forest down beneath your feet.
Hiking up Gunung Angsi can still be quite a challenge as you have to hike through forest trails, thus it is recommended that you engage the service of a guide to lead the way. You can also opt to camp out overnight at the peak of Gunung Angsi if you like a more immersive hiking experience. Either way, you will be rewarded with the beautiful scenery at the top, no matter day or night.
#2 Seremban Cultural Complex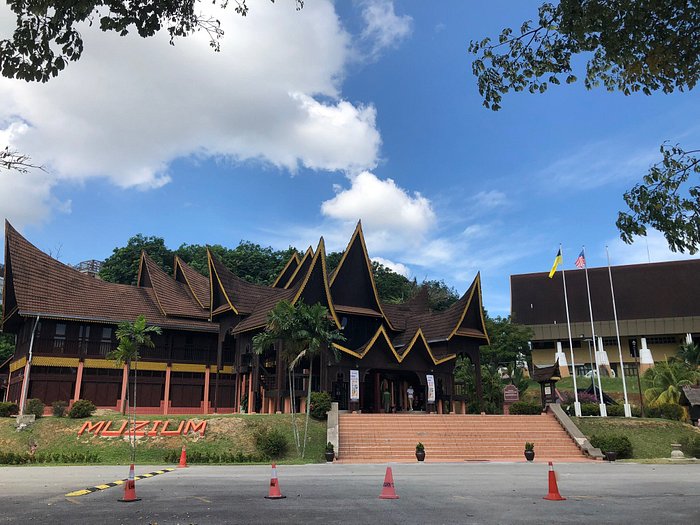 Image from tripadvisor.com.my
Negeri Sembilan is a Malaysian state with a unique state constitution, ruler election system, culture and way of life. Thus, the best way to get a full understanding of Negeri Sembilan is to visit the Seremban Cultural Complex.
Here, you will be able to learn more about the rich history and heritage of Negeri Sembilan, and also to admire the unique culture and architectural design influences of the Minangkabau. A trip here is better than any history books you've read – see with your own eyes the silverware, traditional costumes and numerous vintage artefacts that dates back to centuries ago!
#3 Centipede Temple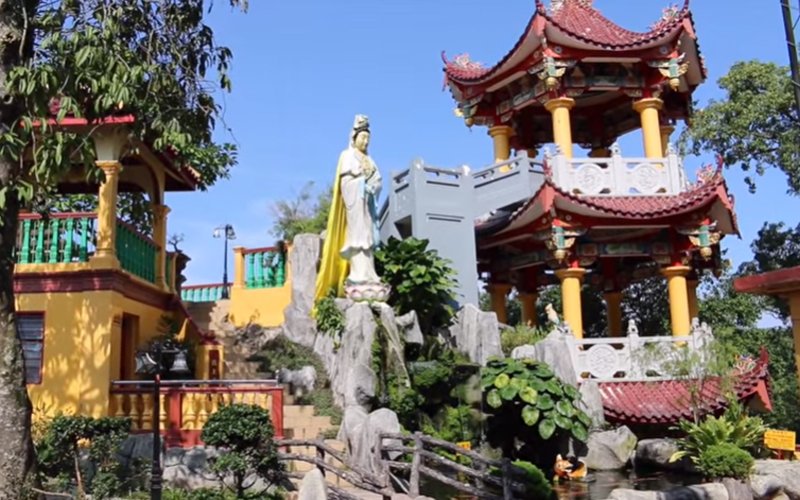 Image from freemalaysiatoday.com
Well, if you liked hiking up Gunung Angsi, and still have some strength left in you to explore by feet, then you should definitely visit the famous Centipede Temple. It is officially known as Then Sze Koon Temple, a Buddhist complex located atop a hill. You'd need to climb up 260 steps of stairs lined with vibrant statues to get to the top!
Locals gave it its moniker 'Centipede Temple' because of the various type of centipedes that can be found outside the temple. This is highlighted further with a giant centipede statue at the entrance! Go on, take a selfie with it, it doesn't bite!
#4 Jelita Ostrich Farm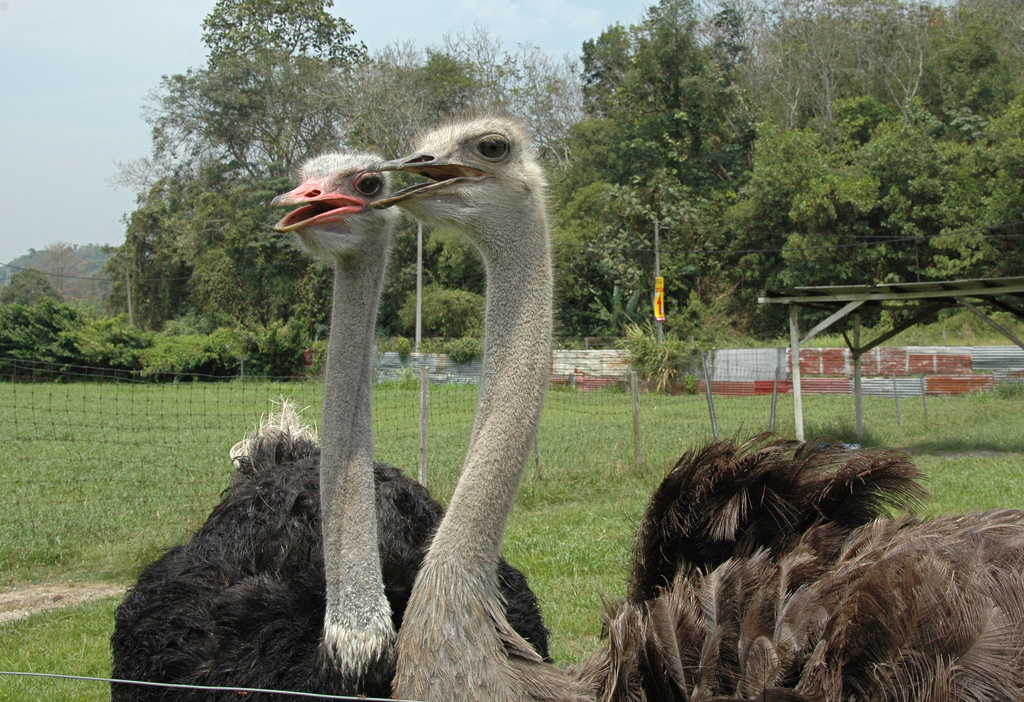 Image from windowmalaysia.my
Always wanted to meet a graceful Ostrich up close and personal? Then the Jelita Ostrich Farm is a must-visit attraction in Negeri Sembilan. Try to spot their huge ostrich eggs, you surely won't be able to see it anywhere else! However, avoid pestering these massive birds in any way, or you might risk getting chased and attacked!
Apart from ostriches, you can also interact with other farm animals such as goats, turkeys and geese. This will definitely be a special and enjoyable attraction for visitors of all ages!
#5 Mantin Forest Art Farmstay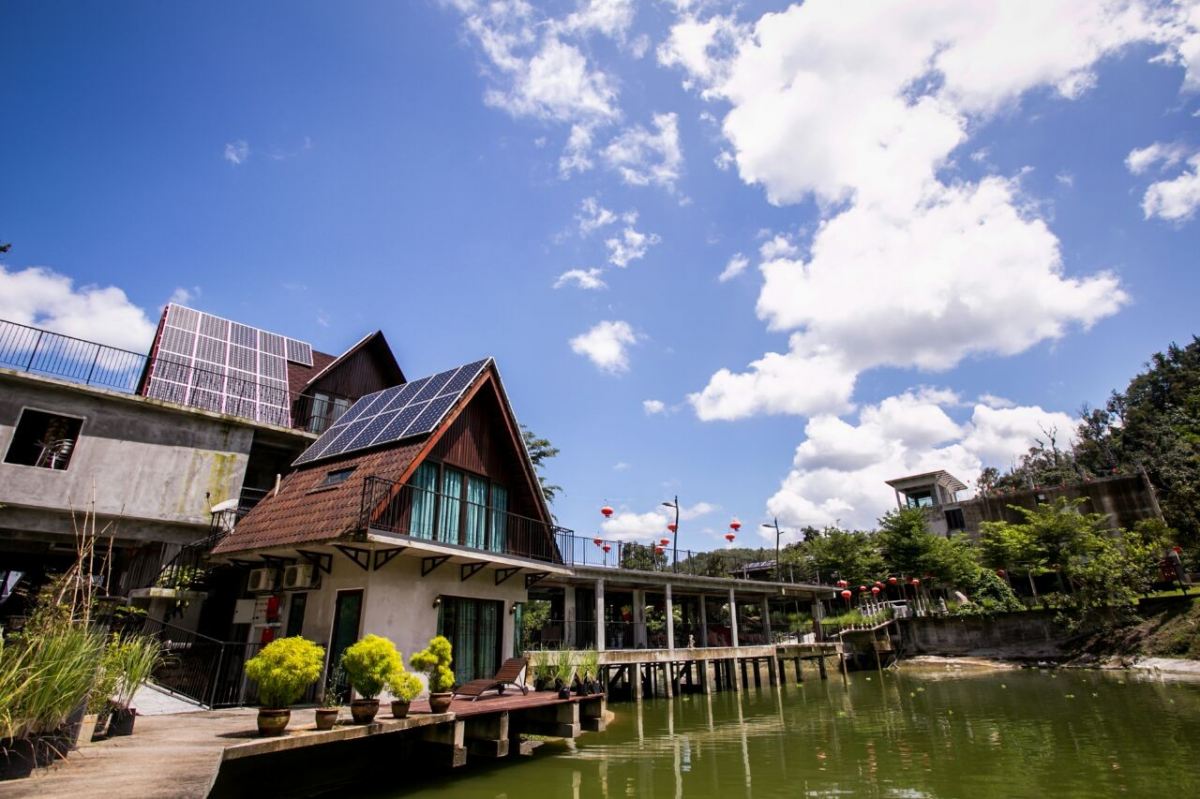 As for accommodation, if you are looking for a rainforest getaway far from the busy city, Mantin Forest Art Farmstay is the place to go. This resort offers 3 different types of chalets and rooms, each with its own private balcony surrounded by lush tropical forest and relaxing lake view. 
Families with young children can spend time in the animal farm which houses deers, birds, horses and many more cute animals! You can even harvest your own durian and other exotic fruits at their well-managed orchards. Adventure goers can opt for hill-trekking, book a guided ATV ride through the rainforest, or even go kayaking on the lake. Nothing beats being up close to nature!
BOOK UNIQUE FARM STAY AND GLAMPING EXPERIENCES FROM RM148* PER PERSON!
Are you looking to experience a vacation up close to nature and away from the hustle and bustle of the city centre after staying home for most of year 2020? 
Sunway Travel have got you covered with a series of Farm Stay and Glamping Packages around Malaysia! Prices start from only RM148* per person. Book now before the travel period ends! 
Check out all the available Cuti-Cuti Malaysia Farm Stay and Glamping Packages, and more, here: https://www.sunway.travel/packages/ T&Cs apply.
……
This article is intended to convey general information only. It does not constitute advice for your specific needs. This article cannot disclose all of the risks and other factors necessary to evaluate a particular situation.
Any interested party should study each situation carefully. You should seek and obtain independent professional advice for your specific needs and situation.